LET ITR TECHNICIANS SAVE YOU MONEY
We check, inspect and do maintenance on all working components of the equipment needing service to be sure the equipment has no other issues and will work properly in the future. This can save a return trip… and money!
We take time to educate your equipment operators while onsite.
Our service techs show your staff what the underlying operational issues were which caused the problem. We train your operators on how to fix or resolve the issue in the future, if possible. Yes, this avoids another service call!
We demonstrate how to properly maintain your equipment.
Preventive maintenance avoids common failures which could result in additional service calls.
We respond quickly with trained technicians and fully stocked trucks so access control and revenue equipment are back to operational status… fast!
Protect Your Equipment Investment with a
Preventative Maintenance Agreement
Equipment downtime is not only expensive, but it can also often be prevented! Like changing the oil in your car, a service contract with ITR keeps your equipment running smoothly and helps to prevent more serious problems. As a valued Service Contract client, you receive scheduling priority and a customized coverage plan tailored to your needs. This is how we take special care of our Service Contract Clients.
A Service Contract with ITR of Georgia can save you money and headaches in four ways:
We provide regularly scheduled inspections throughout the life of your contract. Inspections include field cleaning, proper lubrication, and any necessary adjustments and replacement of worn parts.
You receive priority 24- hour response to each service request during regular working hours.
All labor, travel and parts are included on calls taken due to malfunction of equipment.
Basic phone support on software-based systems is included at no charge.
Multiple service contract options are available to meet your needs. We will provide you a quote for:
Full coverage
Preventative maintenance only
Customized coverage
Call (678) 775-6275 and let us provide exceptional care.
Providing timely, reasonably-priced,
and expert service is ITR's top priority.
The ITR Service Center is staffed by highly-experienced parking professionals who go the extra mile each day to deliver the first-rate service our clients have come to expect. We have a team of factory-trained field personnel who are dedicated to repairing your equipment quickly and affordably. In fact, most service calls are handled the same day the call is placed.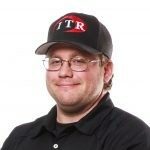 Shane Miles
Service Manager: With 12 years of experience, he directs service support, training and preventive maintenance. Shane is an authorized factory-trained technician, and responsible for continuing education and certification of the service team. Shane handles in-field account priority services and support.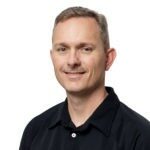 Mike Newton
Assistant Service Manager (Help Desk)
With 17 years parking industry experience, 15 with ITR, Mike applies his parking industry hands-on knowledge of hardware and software solutions in assisting clients at airport, hospital, municipal and Class A office building parking environments. Mike is the voice behind ITR's Help Desk, coordinating and scheduling service techs and giving client support.